How to start a business with Global IndiaGold?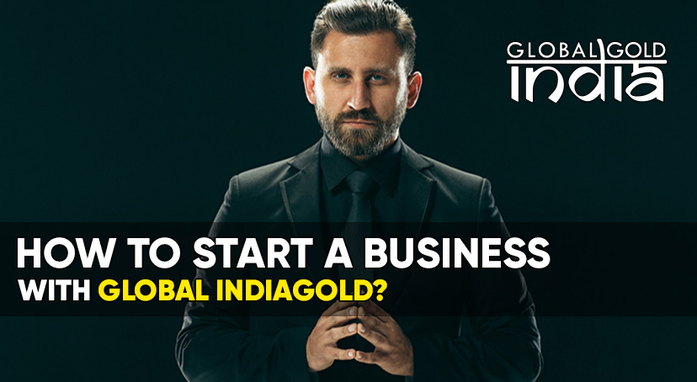 Do you dream of having your own business, but don't know where to start? Do you lack funds for start-up capital? Are you worried that formation of a business will be too much for you?
Now all fears and doubts will disappear, because you have come to the right place!
Global IndiaGold provides everyone with the opportunity to realize their entrepreneurial talent and earn without limits. We offer a turnkey business — with ready-made products, a well-thought-out marketing program and a fair remuneration system.
You do not need large investments and special skills. You do not have to report to anyone — you yourself decide how to run a business and how much time needs to be devoted to work.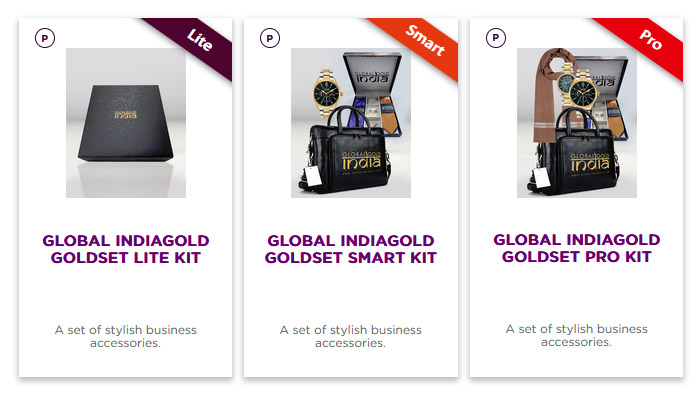 Are you ready to start? Here's what you need to do:
1. Buy one or more products in the Global IndiaGold online store
Purchasing each of our branded products gives you a certain number of points. Points are used to participate in the tables of the GoldSet marketing program and receive rewards.
Each table of the marketing program has its own number of points:
Lite — 8,000
Smart — 22,000
Pro — 36,000
GoldLine — 80,000
Example: you bought a GLOBAL INDIAGOLD GOLDSET PRO KIT, earned 36,000 points and got access to the GoldSet Pro table.
Read more about the marketing program and its tables here.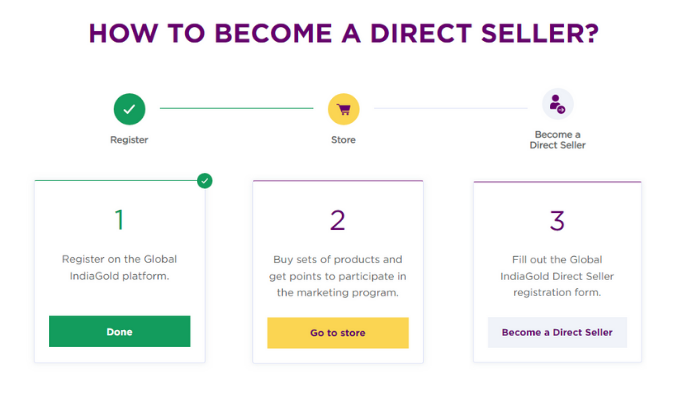 2. Obtain a Direct Seller status
Direct Seller — a client who:
acts on the basis of the Direct Seller Agreement.

contributes to the expansion of the client base by motivating others to purchase platform products.

receives remuneration for conducting business activities.
Detailed instructions on how to become a Direct Seller can be found here.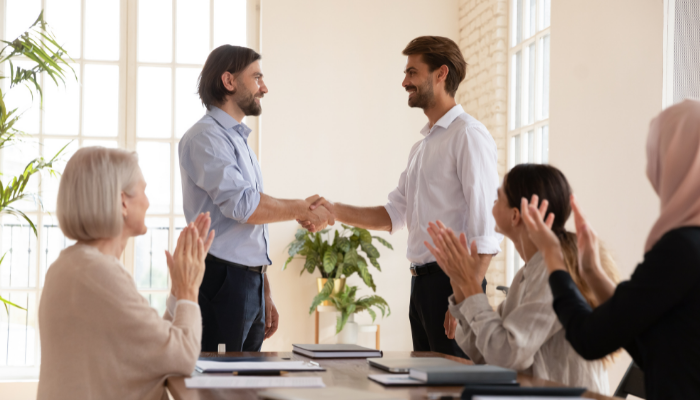 3. Promote platform products in exchange for remuneration
Communicate with people, tell them about the benefits of our products, encourage them to purchase Global IndiaGold sets of products and participate in the marketing program.
For purchases and sales made by members of your business structure, you receive rewards.
While others dream of having their own business someday in the future, you can become an entrepreneur and start earning already in the coming days.
Immerse yourself in the atmosphere of success — join the purposeful Global IndiaGold community!
START MOVING ON THE PATH TO SUCCESS