A season of gifts at Global IndiaGold continues!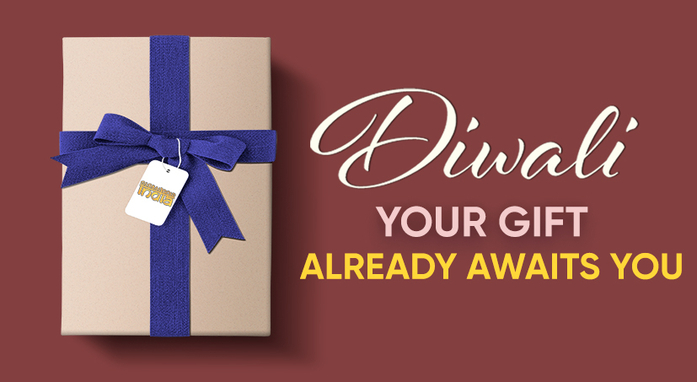 The colorful Diwali festival has filled the hearts of millions of people with joy and glee!
We want to prolong the holiday mood as long as possible and hope to give every person a maximum boost of positive goodness, joy and energy. Global IndiaGold online platform has prepared luxurious gifts for Diwali!
GLOBAL INDIAGOLD CLUB PREMIUM ACCESSORIES BOX
will be given as a gift to everyone who places an order in the GoldSet SMART table until December 1, 2021.
Exclusive elegant branded accessories will transform your look and confirm your status in the prestigious gold business better than any words.
We have chosen exactly this kind of a gift for you because we understand the importance of an exemplary business image for an entrepreneur. Each piece of the kit was created specifically for Global IndiaGold clients, that's why the unique design of the accessories attracts the attention of the surrounding people like a magnet.
The universal kit will suit you in any life situation!
During a friendly conversation and business negotiations you will be able to win potential clients and Partners over, give the impression of a successful purposeful entrepreneur with whom it is pleasant to cooperate.
A luxurious branded business kit will help its owner to be in the spotlight and demonstrate a vivid example of sophisticated style.
Relatives, friends and acquaintances will see the heights you have reached in business and will highly appreciate your new image. You will immensely delight your loved ones if you present them with the kit of elegant accessories as a gift.
Become someone who surprises, inspires and sets an example for others to follow!
Don't be late to place an order in the GoldSet SMART table and get PREMIUM ACCESSORIES BOX as a gift!
Time is of the essence — reward yourself with a luxurious gift today.