Happy New Year!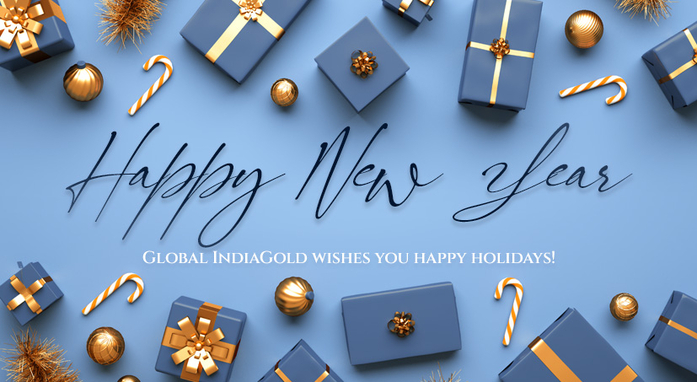 Dear friends!
The new year 2023 will come very soon and we, the Global IndiaGold team, are eager to congratulate you on this wonderful holiday and wish you all the best.
We wish you to actively develop and achieve the goals set next year. We strongly believe that 2023 will be full of opportunities, exciting prospects, and that it will give you a chance for good luck that you will certainly seize.
We sincerely wish you and your loved ones unlimited happiness and financial well-being.


May 2023 bring you joy and success. Happy holidays!