Pitfalls of "easy money"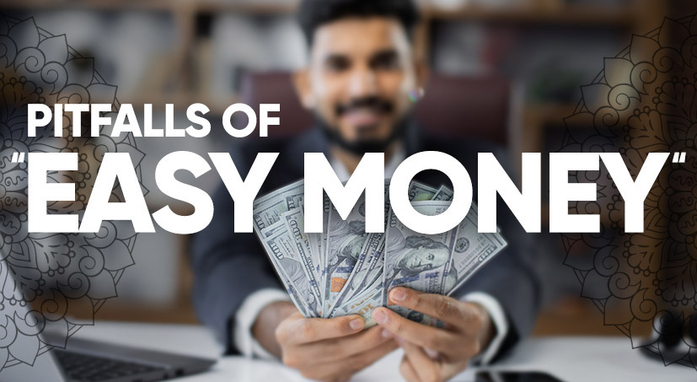 Who among us has not dreamed of winning the lottery, receiving an inheritance or finding a treasure? Imagine that one day you decide to buy a lottery ticket and become a millionaire overnight. How would you manage your winnings? What would you do with this money?
The global turnover of the lottery business is tens of billions of dollars a year. This means that every week there is one more lucky person on the planet. A person gets a unique chance to change his/her life for the better and make the wildest dreams come true. However, there is also a downside to this. It is not uncommon for lottery winners to throw their cap over the windmill: reckless spending, wild parties, drugs, alcohol problems. Without noticing it, hapless lottery-winners squander the winnings and end up with nothing.
Here are some real-life examples of people who failed to properly manage the money they got and lost everything.
Longtime spenders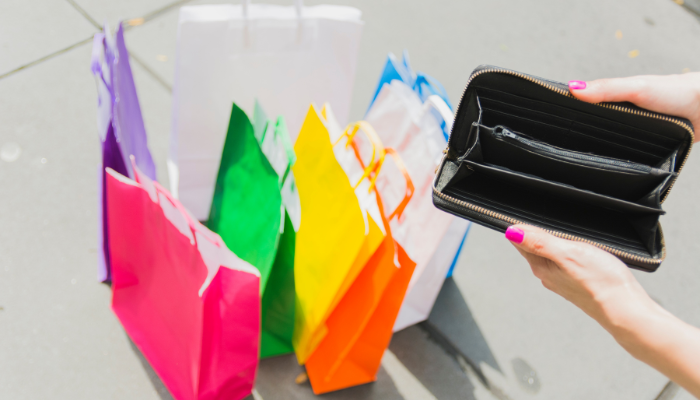 Sharon Tirabassi
In 2004, Sharon Tirabassi won the lottery and became the proud owner of $10.5 million. Unfortunately, she did not stay rich for long. In just four years, the lady managed to blow all the money. After the win, Tirabassi began to lead a grand lifestyle: high-end houses and luxury cars, designer clothes, numerous travels with her family. It is hardly surprising that nothing was left of the huge gain soon.
David Lee Edwards
Edwards was fortunate enough to enter the fantastic four of winners who hit the jackpot and split $280 million among themselves. The after-tax amount was nearly $27 million, and in just six months he managed to spend almost half of the winnings. For five years, he used to throw money around, and then became addicted to drugs. He was running out of money. Edwards sold everything he had acquired to pay off his debts. The man died in 2006 after falling victim to drug addiction. At that time, he was completely penniless.
Evelyn Adams
The American woman was lucky enough to win the lottery twice. In total, she received more than five and a half million dollars. Adams decided to multiply her winnings and went to the casino where she lost most of the money. The lady got carried away with gambling, went bankrupt and now lives in a trailer.
How to avoid the pitfalls of easy money and avoid making such mistakes? How to preserve and accumulate unexpected winnings?
The main problem for most people is that they cannot save their own money.
A person who does not know how to properly preserve and rationally manage personal funds runs the risk of losing everything he/she has in a short time.
Take your time
Regardless of what kind of money you have — big or small, easy money or hard-earned cash, the main thing is to dispose of it the right way. The knowledge of preserving money helps ensuring Financial Security for you and your loved ones.
Financial experts recommend to command finances in the following ways:
1. Invest in yourself — in your education and development. By accumulating knowledge and developing useful skills, you become competitive, competent and forward-thinking.
2. Invest in reliable assets that allow you to preserve and accumulate your savings. Traditionally, gold is considered one of the best such assets.
Global IndiaGold has something that helps to develop intellectually and strengthen Financial Security at the same time:
WAY OF SUCCESS SET.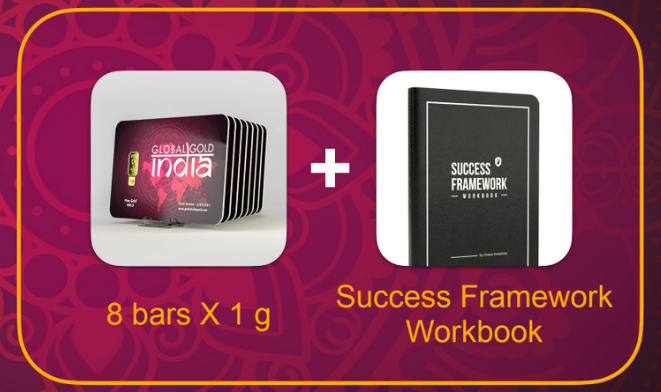 The set includes:
Success Framework Workbook — a powerful tool for practicing skills of systematic thinking, strategic planning, setting and achieving goals;
8 gold bars weighing 1 gram — an excellent starter kit for creating your own gold reserve.
IMPORTANT! Purchasing the set gives you access to the marketing program and the opportunity to start a business in cooperation with Global IndiaGold.
You can spend your whole life waiting for a lucky break.
Or you can take command of your own destiny and start moving towards success right now.
The choice is yours!