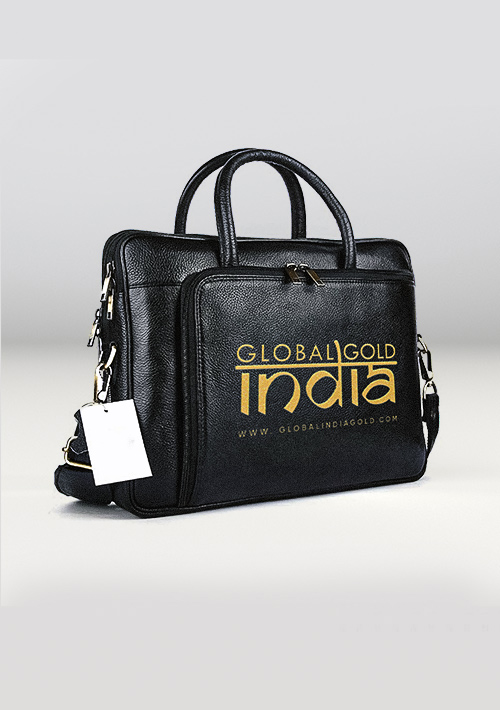 GLOBAL INDIAGOLD CLUB BLACK PREMIUM LEATHER BUSINESS BAG
A practical genuine leather bag.
Goal
A modern day entrepreneur rarely sets out empty-handed, for business opportunities may arise at any time and any place. A bag that will look appropriately both in business and informal setting will help you always have all the necessary things handy.
DESCRIPTION
GIG CLUB BLACK PREMIUM LEATHER BUSINESS BAG — your everyday companion at business meetings, negotiations and presentations. This sturdy bag with a stylish design can perfectly fit a notebook or a tablet, A4 format documents, catalogs of products. Whether in office or a hotel suite, aboard a plane or in a taxi — your business will always be within an arm's reach thanks to the Global IndiaGold branded bag.